UPDATED: 11 AM ET, June 20, 2019 by Mark Sudduth Email Me


EAST PACIFIC SOON TO BECOME ACTIVE

So far, the east Pacific has been very quiet. It looks like this is about to change as models suggest a more favorable pattern for development beginning sometime next week.

The NHC has highlighted an area to the southwest of the Mexican coastline with a 30% chance of development over the next five days; again more likely early next week.

The steering pattern would suggest a track generally west-northwest or west and away from Mexico so I do not see any concerns for Mexico.

Meanwhile, in the Atlantic, dry, dusty air from Africa is helping to keep a lid on things in the deep tropics. It's Getting towards late June and this is expected and quite normal. I don't see much chance at all of anything developing over the next week to 10 days.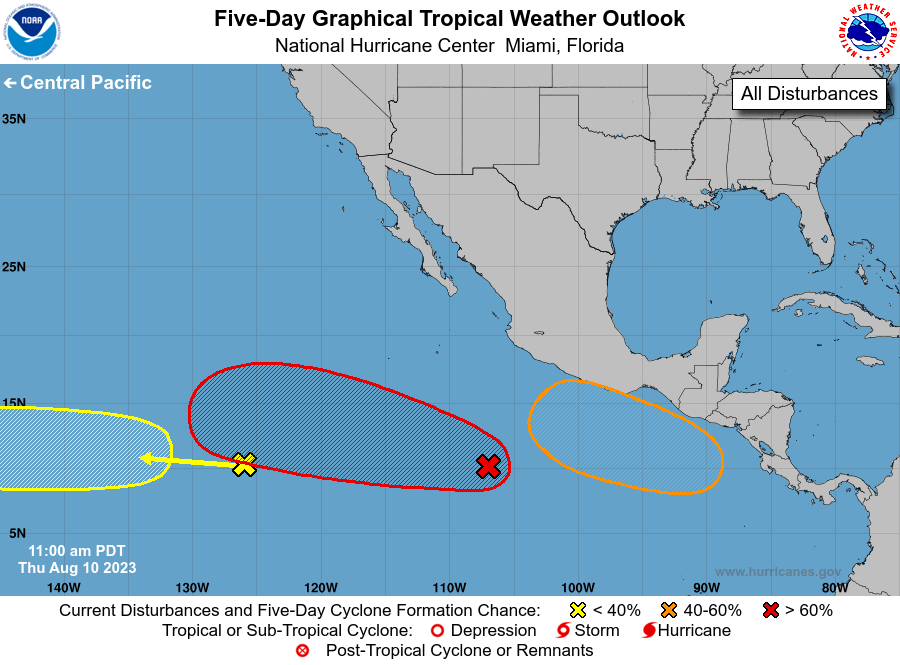 Copyright 1999-2019, Mark Sudduth, Hurricane Maps Enterprises, All Rights Reserved
HurricaneTrack Insider
Log In
Satellite, Tracking and Radar
NHC 48 Hour Tropical Weather Outlook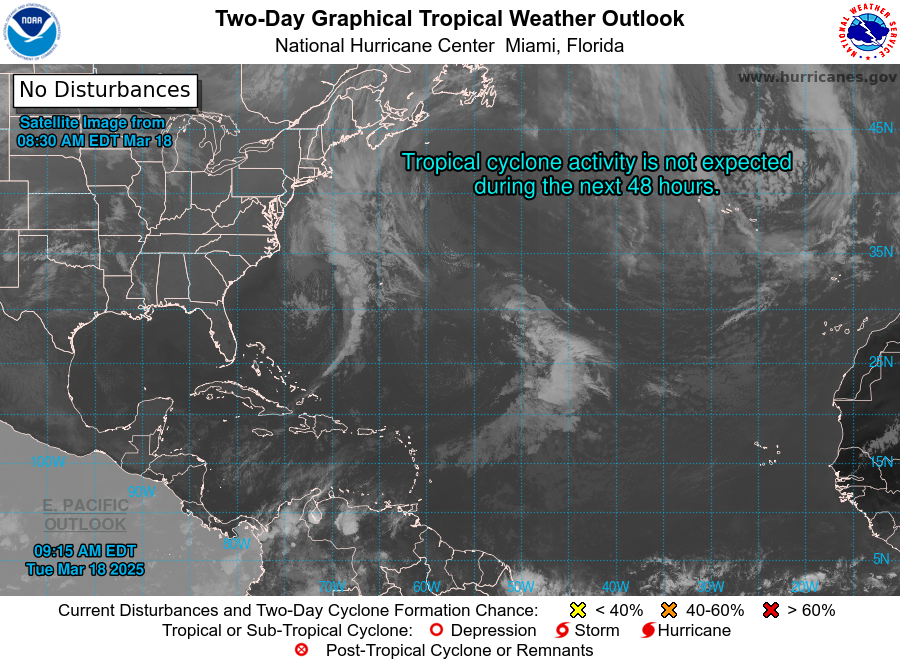 NOAA/NESDIS SST Anomalies

NWS Radar: Wilmington, NC