UPDATED: 6:20 pm, July 24, 2019 by Mark Sudduth Email Me


REMAINDER OF JULY LOOKS QUIET

TD #3 came and went in a hurry due to generally unfavorable conditions. This is not surprising given that it is still only late July. We usually do not see activity pick up in earnest until latter August and beyond.

As far as the remainder of the month goes, I do not see anything within the global models to suggest much in the way of development potential. It is a slow process each hurricane season for conditions to become favorable over a large area and this season seems to be no exception.

I am curious about how the changes to the once-hyped El Nino will affect the rest of the season. It seems that the tropical Pacific has cooled quite a bit overall while the Atlantic has warmed. I go over this and more in my latest video blog posted below.






Copyright 1999-2019, Mark Sudduth, Hurricane Maps Enterprises, All Rights Reserved
HurricaneTrack Insider
Log In
Satellite, Tracking and Radar
NHC 48 Hour Tropical Weather Outlook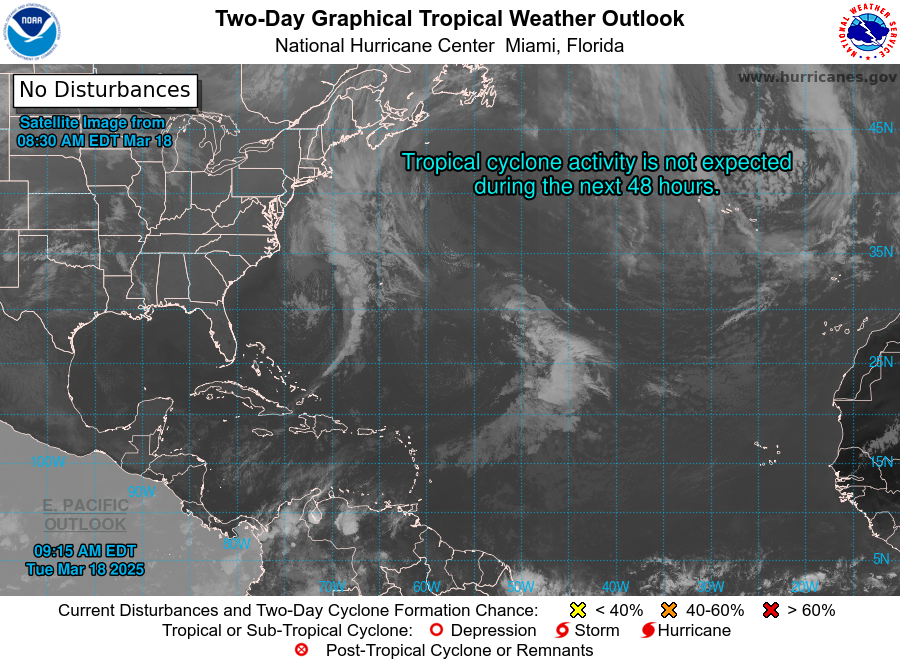 NOAA/NESDIS SST Anomalies

850MB Vorticity from CIMSS

NWS Radar: Wilmington, NC